About Us
Over 122 years ago, nestled into the small rural community of Randolph, Wisconsin, was a General Store that sold groceries, high button shoes, bib overalls, notions, women's stockings and so much more. Little did we know that this humble business, which began in 1893, would continue to grow and provide quality garments to customers across America.
In 1910, John Bohling purchased the general store and renamed it Bohlings Department Store. It was a large two-story building with many unique features such as beautiful hardwood floors, oak display cases, freight elevators, and a coal burning furnace. One rather interesting feature was a raised island in the center floor area where clerks would go to make change. Clerks would put money into a little tin box on a track and raise it up to the cashier on the upper balcony, who would make change, and then send it back down. No money was ever kept on the main floor. Families always looked forward to shopping downtown, making their purchases and socializing with neighbors.
In 1956, Joe Bump purchased the store and renamed it The New Bohlings Inc. Joe painted the front of the store bright yellow, put up a large Oshkosh B'Gosh sign, and an extra-large awning for his customers. Joe employed many people from the community as well as his mother, Estelle, his wife, Jeannette, and all 7 of their children: Jeffrey, Johnnette, Joel, Jaci, Jerome, Jorey, and Joette.
By 1982, Joe's business found itself competing with the much larger national chains. Joe's son Jeffrey had the idea that adding a mail-order catalog was the answer. Together, they developed a simple catalog featuring Men's Workwear. This new venture required many nights of meeting on the third floor of the store to assemble catalogs by hand, one page at a time. With the help of Jeannette and Jeff's wife, Nancy, they typed and attached address labels, created an index of every customer, and fulfilled every order with a hand written personal note in each box.
The Bohlings catalog was officially born. It was advertised in Farm Magazines and newspapers across the United States. To this day, we still talk to and receive orders from many of our original mail-order customers.
By the early 2000's, the Bohlings catalog business began to slow down as customers were now looking to the internet to do their buying. Jeff knew he needed to transformed the paper catalog into an online store in order to meet the needs of the customer. Another interesting journey.
In 2005, Jeff purchased The New Bohlings Inc from his father. During the next four years, the online business flourished as the walk-in store traffic slowed to a crawl. It proved to be challenging for a few years, but with much determination and hard work, Jeff kept both venues alive.
By 2009, the online catalog needed upgrading. Derek, Jeff's son, was brought on board to help retool and modernize the website. Derek's knowledge of computer programming and the Internet helped to bring the online business to the next level.
In 2010, Jeff and Derek developed a partnership and Factory Direct Shippers, LLC was officially formed. Factory Direct Shippers purchased the work wear inventory and the online properties of The New Bohlings, Inc. and continues to operate them today along with its other websites.
In 2013, after 120 years, the retail location in Randolph, WI, was closed for good. The transition to a 100% online business was now complete. This was a milestone in the history of Bohlings, and one we are very proud of.
Today, Factory Direct Shippers continues to grow and develop. Jeff and Derek now own and operate a number of online clothing websites. Jeff's wife Nancy joined the company this year and is now in charge of marketing and promotional advertising.
It has been an adventure, complete with many ups and downs. But by taking risks, we've continued to grow in our partnership, our knowledge, and in our desire to make each customer 100% satisfied.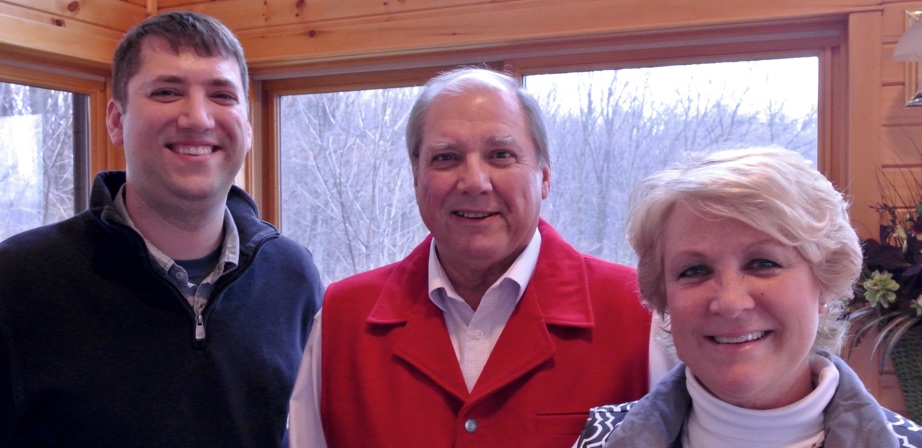 Derek, Jeff and Nancy
December 2015